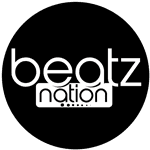 ---
BUY 'MIXTAPE: King Jamal – Live Long and Prosper' Available On iTunes/ Apple Music.
The internet is still very much in love with King Jamal's newly released mixtape titled "Live Long and Prosper", they say it is one they have not heard in a while from an upcoming artist. And why? Because the mixtape, not only does it have great features, it is also an action movie, a fast car race into the mind of a trap artist narrated through greatly produced music.
Throughout his career, King Jamal has worked on and released various studio projects.  Before War Ready, which was his first official E.P and entrance into the rap scene, King Jamal released a beat collection he produced which he named "Lost In The Beat". King Jamal has gone on to release other projects but the one currently on board is "Live Long and Prosper"
The 21 tracks mixtape features amazing artists like Ice Prince, Mr Jabari, Toronto and P money. Something you should vibe to on a cold summer evening with your paddies.
Take a listen , drop a comment, purchase and share.
MIXTAPE: King Jamal – Live Long and Prosper