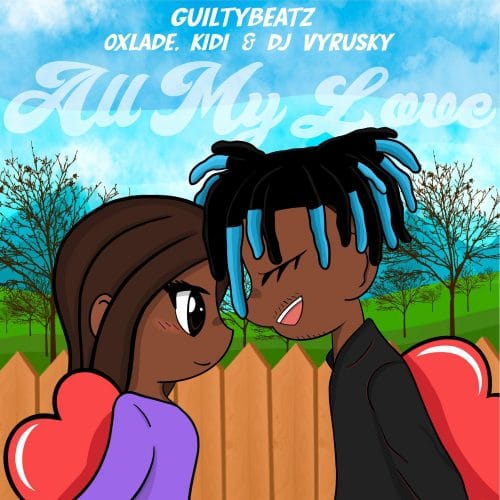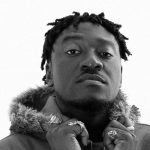 GuiltyBeatz
---
Grammy-nominated Ghanaian producer GuiltyBeatz shares his new single, to close out 2020, 'All My Love' with Kidi, Oxlade and DJ Vyrusky. 'All My Love' is the first release on GuiltyBeatz very own label Eight Music.
GuiltyBeatz has teamed up with two of West Africa's hottest artists Kidi and Oxlade to create an anthem for lovers across the world, with the added swag of DJ Vyrusky. A bouncy, buoyant beat with sweet vocals for dancefloors across the world.
"I connected with Oxlade and sent over my beat and as soon as I received his vocal idea it was clear to hear that Kidi would be the perfect addition to the record." Says Guilty "I want people to hear the record and feel uplifted, happy and truly be able to vibe…to feel love."
'All My Love' closes out a year that has seen GuiltyBeatz take his sound in new directions from the UK to the US, from Canada to Jamaica he truly travelled international through his craft.
Earlier this year GuiltyBeatz dropped his single with Cadenza and M.I.A 'Up Inna' that received the remix treatment from Alicai Harley, Beam and Cham. Just last month he produced South London rappers Shaybo's 'Dobale' and went to share his skills in the electronic arena with his remix of Aluna's 'Envious'. Currently nominated for Tik-Tok song of the year with 'Iyabo', the lead single off of his debut EP 'Different', that dropped earlier this year, GuiltyBeatz has been making us dance throughout a pandemic and he plans to keep us on the dance-floor in to 2021.
Stream: https://guiltybeatz.lnk.to/AllMyLove
LYRICS
Sade hold me down low down low
If you love me I go sing Jaho jaho (jaho jaho)
Omo I Don taya, from GT I dey for you
(Oh lord of mercy)
I for like to know you mother
For like to know your father
Coz Ibi you wey dey give me ginger
And make anybody no hinder me
Coz I don't wan no yawa
And if they wan vex they fih enter
corner Erima
Ohh..erima
Make they on light make I see you better
I be your alpha you be my beta
Coz Ibi you wey go treat me better
Oh my baby inside your placenta oh oh oh
I don't want no yawa
And if they wan vex they fit enter shalanga
Erima…oh no erima
Oh erima
So from today, I wan give u all my love
And today place no one above you EFYA
Give me love Efya…oh Efya
And From today, I wan give u all my love
And today I place no one above you Efya
Give me love Efya…oh Efya
Oh lawd have mercy
El chapo chapo
I go sell drugs for your love(el chapo el chapo)
I go cut throat for your love
Call me Tony Montana
Say hello to papa
Say hello my darling
I'll be your Prince Charming
Oh you dey charge me oh my chargie
I can never let you go (go go)
Oh what a feeling
I can never let you Go you had me at "hello"(awww hello)
Oh what a feeling
SHARE THIS!