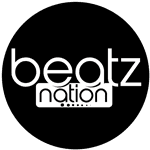 ---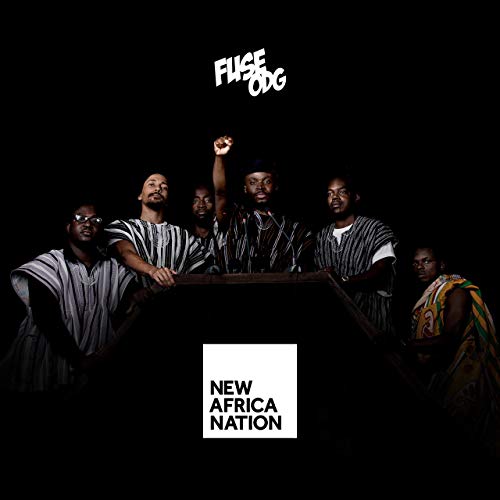 Fuse ODG releases his new album 'New Africa Nation' on March 8th to coincide with Ghana Independence Day. Released on Off Da Ground Records (distributed by ADA).
Stream/Purchase Link: https://ada.lnk.to/NewAfricaNation
Over the last half decade, Nana Richard Abiona – aka Fuse ODG – has shifted the direction of British pop music. When he first burst onto the scene in 2013 he was a trailblazer working in a genre that didn't have a title. As his own name suggested, his music was a fusion, drawing on the sounds of rap, grime, bashment and house that he'd grown up on in Mitcham, South London, and the Afrobeat and Hi-life he would hear when his parents took him back to their Ghanaian homeland.  In Ghana, Fuse linked up with production mastermind Killbeatz, and together the duo found a way to join the dots between Fuse's influences. Wiith the song 'Azonto, they broke into the mainstream. Through 2013 and 2014, Azonto was followed by a run of back to back top 10 singles; 'Antenna', 'Dangerous Love', 'T.I.N.A'. and 'Million Pound Girl'. This chart success was unprecedented for a modern African artist. It laid down the foundations for the rise of the Afrobeats sound worldwide, a style that has dominated popular culture since and inspired everyone from Beyonce to Kanye West.
This hard won success was consolidated with the release of Fuse's debut album, 'T.I.N.A.' An acronym for This is New Africa, T.I.N.A. was as much of a mission statement as it was a pop record. The record saw Fuse start on a conscious awakening that would see him splice his addictive dance tunes with social activism.  This new found awareness drove Fuse onward, inspiring him to speak out for a re-evaluation of Africa in popular culture. Famously this led to his turning down an appearance at Band Aid 30, despite repeated requests from Bob Geldof.  Whilst many acts would be sunk by this refusal to play the industry game, Fuse's stance saw him command respect for maintaining his integrity, and if anything this lead to higher profile collaborations. In 2015 international hit-maker Diplo asked Fuse to vocal the global smash 'Light It Up' cementing Fuse's reputation as one of the new wave of Afrobeats artists able to command worldwide acclaim. Collaborations came thick and fast. Of particular note was his connection with Ed Sheeran, the multiple-platinum selling songwriter flying out to Ghana to work on a number of tracks in Fuse's home studio in 2016. The time was spent fruitfully, with Fuse co-writing the track 'Bibia Be Ye Ye' for Sheeran's Grammy winning, record breaking album ÷, and Sheeran repaying the favour by working on the Fuse track 'Boa Me'. By the time these dropped in late 2017, Afrobeats was a recognised international phenomenon – the seeds Fuse had sown in 2013 had flourished.
Whilst his first album had predicted the afro-dance trends that would dominate global culture for the next 5 years, he felt like a new era demanded a more explicit message. Titling the new project 'New African Nation', Fuse determined to make something that could draw together the infectious groove of his previous work with the conscious messages of previous black leaders.
This urge to transmit a message kicks in from the first track, 'Bra Fie', Fuse's collaboration with Damien Marley.  " I was out in Jamaica – Damian and I want people from Jamaica to be able to freely travel to Ghana or Nigeria, but they can't. They have to get visas from the UK or USA….As well as a spiritual barrier to reconnecting as people, we have actual physical barriers. And this opening song is a message to African's around the world that it's time to come home, mentally, spiritually, physically."
Elsewhere Fuse deals in self-empowerment, using the song 'Quality' to elevate his listeners "It talks about our history and how powerful we are… I talk about the legacy of Kwame Nkrumah, Marcus Garvey, Malcolm X, there's a shout to Fela Kuti as well."
He also proves that the dancefloor and the mind can meet on jams such as 'Attention', where a shuffling, futuristic Afrobeats rhythm made from cascading drums carries lyrics that exhort suffering black American's to come back to Africa. Sounding quite unlike anything else out there, it satisfies both his reputation as an artist who creates innovative party jams, and his new found commitment to conscious messages. "Musically we're doing things that are very alien," he agrees "– but they're not gonna be alien in a few years from now. This time the message is working hand in hand with music that makes you dance…every song we made on this album, it was magic. I know it's going to be appreciated, for the music and the message, and that we're thinking ahead sonically, and with the content."
And, if anything, it turns out that 'New Africa Nation' has already got one fan – even if he also contributed to the record… "I played all the new stuff to Ed and he said 'wow, this is the best I've heard you. I feel it!'" It would seem that as he releases 'New Africa Nation' Fuse is set to shift the sonic paradigm once again…
Stream/Purchase Link: https://ada.lnk.to/NewAfricaNation
New Africa Nation: Tracklisting…
"With New Africa Nation, both an album and a movement, Fuse is committed to changing outdated perceptions of Africa." i-D
"Elevating audiences with sound and inspiring youth through action." – A Nation of Billions