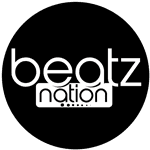 ---
New Year Mix 2020 variant has been released today by DJ Quest to mark the beginning of a productive year.
DJ Quest never disappoints his listening niche, as usual, available now is his flavoured DJ mix that he has produced to set the tone for more music this year. The playlist with a greater fraction of trending Ghanaian crafted music is the best fit for the music fanatics.
The mix also introduced two unearthed, energetic, and talented musicians Raingad and Jah Phinga respectively.
Enjoy the fragrance of a new season to be alive and consume more music. Artwork by DJ Quest Gh
Kindly note: There seems to be an issue with DJ Quest's soundcloud account. Therefore the soundcloud embed does not work. Kindly check back later.