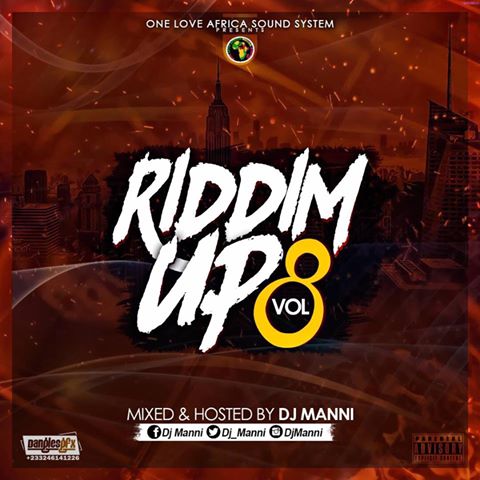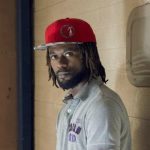 DJ Manni
---
One Love Africa Sound System Presents Riddim Up Vol.8 Mixed By DJ Manni .Take a listen , drop a comment below and SHARE .
TRACKLIST
SAY FI RIDDIM
1.FAKE SHATTA – Iwan x Rudebwoy Ranking Ruddest Boss
2.STRR8 SHOT – BIG WORM
THE GREAT RIDDIM
3.HYPOCRITE – BUGLE
4.SPARTA DON – TOMMY LEE
HENGING TREE RIDDIM
5.UNRULY BAD – POPCAAN
6.BUSS IT OUT – VERSHON x VERSITILE
TENSE UP RIDDIM
7.SLAP DEM – GAPPY RANKS
8.CYAA BEAT ME UP – VERSHON
UNRULY PARTY RIDDIM
9.GIVE IT MY ALL – MASICKA
10.STILL FEEL GOOD – POPCAAN
BENELLI RIDDIM
11.CHECK DI BODY – MASICKA
12.KILL DEM SAME WAY – BEENIE MAN
FOREVER RIDDIM
12.MY NAME – Stonebwoy
13.FOREVER – MAVADO
14.PRETTY GIRL TEAM – ALKALINE
NIMA DANCEHALL CITY RIDDIM
15.EXPENSIVE BADMAN – RUDEBWOY RANKING
16.GO FI DEM – BASTERO
HUMBUG RIDDIM
17.SO WHAT – VYBZ KARTEL
18.CARELESS- MAVADO
BAD SEXY RIDDIM
19.ONE IN A MILLION – CHARLY BLACK
20.SWEAT – VERSHON
EAGLE RIDDIM
21.WAVE IT – MASICKA
22.EAGLE – VYBZ KARTEL
MIGRAINE RIDDIM
23.MIGRAINE – STONEBWOY
24.RAPTURE – Shatta wale(shatta movement)
SHIP SAIL RIDDIM
25.OBISHI – ARA B
26.GANGSTA NO DEY CALL POLICE – SHATTA WALE
1 GUH RIDDIM
27.OTHERWISE – TOMMY LEE
28.FIRE – Aidonia
29.INSTANT – VERSHON
BAD EDGE RIDDIM
30.LIVE FOREVER- ALIGATOR
31.BAD NUH TRUST – JEFRI KING
32.AK TING – AH DI RAZELAR
33.DON AH ROAD – XHILA ROY MUSIC
SHANTI RIDDIM
34.ONE MAN ARMY – Epixodemusic
35.DADDY – JAH LEAD
DJ Manni – Riddim Up Vol.8
.
.
PROMOTED RELEASES