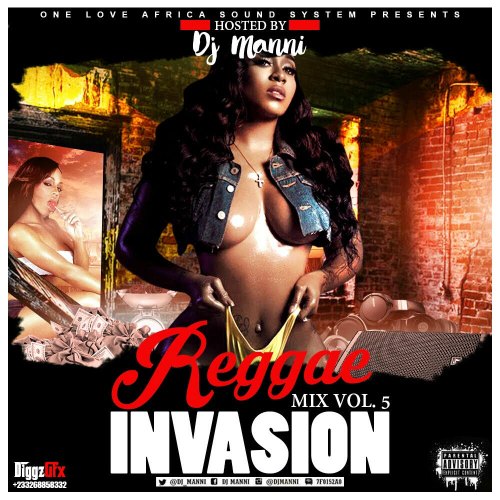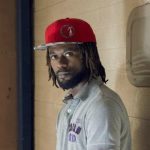 DJ Manni
---
One Love Africa Sound System presents Reggae Invasion vol.5 mixed and hosted by the baddest DJ Manni .
DOWNLOAD ' Reggae Invasion Vol.5 ' On Mediafire
TRACKLIST
1.STROLLING – ALBOROSIE x PROTOJE
2.HANDLE SUMPTIN – MIDNITE
3.GANJA – BUGLE xSHAGGY
4.OUT DEH – CHRONIXX
5.THE MOST HIGH LIVE – I OCTANE
6.DUPP BAT – ANTHONY B
7.JAH IS IN HIS KINGDOM – YAMI BOLO
8.DO RIGHT – CHRONIXX
9.ONE WORLD A PROBLEM – LUCIANO
10.BABYLON BUN UP – LUTAN FYAH
11.POLITICAL LIES – SIZZLA
12.NAIL PON CROSS – DAMIAN MARLEY
13.INSPIRE – BUSY SIGNAL
14.MAKE IT – UNITY
16.PAN DI ENDZ – LUTAN FYAH
17.JAH GO BEFORE ME – PRESSURE BUSS PIPE
18.HOLD ON – BUSY SIGNAL
19.TWO GRAND – ZAMUNDA
20.BRIGHTER DAY MUST COME – BUSY SIGNAL
21.NOW AND FOREVER – JAH MASON
22.COOL AND DEADLY- VYBZ KARTEL x KY MANI MARLEY
23.OUT OF MANY – BUSY SIGNAL
24.TURF WAR – OSMAN DERAPTURE
25.PROMISE – GABBY RANKS
26.LOVE HERBS – JUSTIN CROSS & MARLON ASHER
27.ONE NATION – SIZZLA
28.DONT LOCK ME OUT – LUTAN FYAH
29.BETTER MUST COME – GAPPY RANKS
30.WHAT DO YOU SEE – BUSY SIGNAL
31.LIKES – CHRONIXX
32.LION IS A LION – PRESSURE BUSSPIPE
32.SELAH – MORGAN HERITAGE
33.WEIRDO DUB
DJ Manni – Reggae Invasion Vol.5
.
.
PROMOTED RELEASES