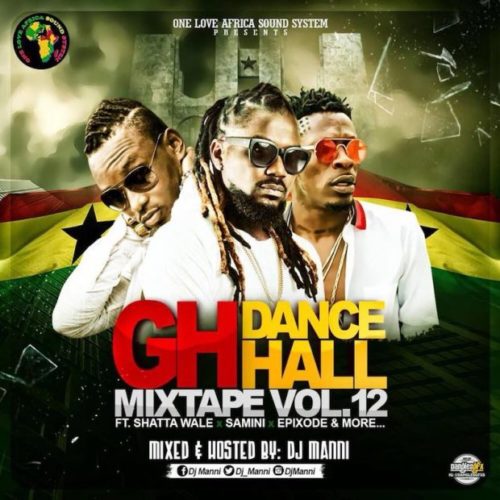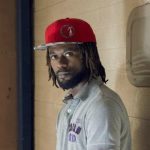 DJ Manni
---
One Love African System's DJ Manni brings to us GH Dancehall Vol.12- the mixtape that got him his recognition . The mix features some of the latest dancehall tracks in ghana including songs from acts like Shatta Wale, Samini, Stonebwoy, Sizzla and many more.
Take a listen , drop a comment below and SHARE .
DOWNLOAD :: DJ MANNI – GH DANCEHALL VOL.12 (85.4 MB)
TRACKLIST
1.SHOOT YOU – SIZZLA x STONEBWOY x RICK ROSS
2.SHE LOVE IT – DOMINIQ
3.DANCEHALL JESUS – JEFRI KING
4.ON THE FLOOR – REGGIE N BOLLIE x BEENIE MAN
5.AFFI DI MONEY – SHATTA WALE
6.KUTU – EPIXODE
7.MI EYES – ROWAN
8.GANGSTER CHECK – SHATTA WALE x ADDI SELF x CAPTAN
9.MURDER – SHEGAH STYLA x SAMINI x JUPITAR
10.HERO – STONEBWOY
11.CLOWNS – JUPITAR
12.FEELING IRIE – ALIGATA
13.HOT GYAL – LINGUAKAT
14.OBEAH – ROWAN
15.FOOL IS THE LAST TO KNOW – SHATTA WALE
16.MVP – XHILA ROY
17.MAKE MONEY – RUDEBWOY RANKING
18.RISE – ADDI BILLION
19.REAL YOUTH – XHILA ROY
20.DANCEHALL GYAL – BIGER
21.DAGOMBA GIRL REMIX – IWAN
22.FREE MY NAME – D'SHERIF
23.STANDARD – SAMINI x RUDEBWOY RANKING x BASTERO x D'SHERIF
24.GANJA – ALIGATA
25.KULULU – LOFTY FULLPAGE
26.MAKE DI MONEY – 50 FLEX
.
.
PROMOTED RELEASES