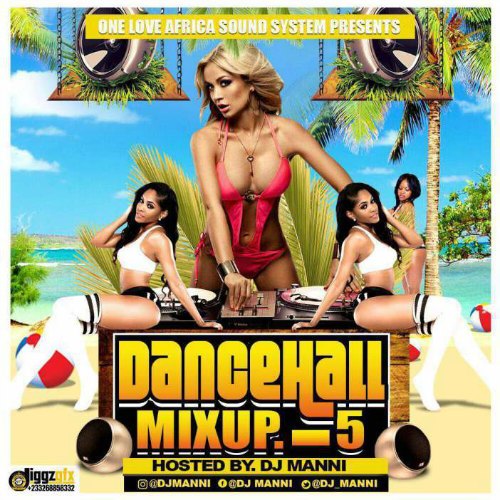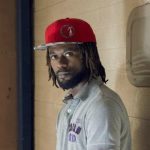 DJ Manni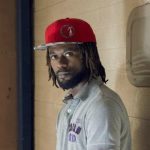 DJ Manni
—
DJ Manni – Dancehall Mixup Vol.5
---
One Love Africa Sound System Presents Dancehall 'Mix Up Vol.5′ Mixed & Hosted By Dj Manni .Take a listen , drop a comment below and SHARE .
TRACKLIST
1.REAL THUGZ – POPCAAN
2.WE CHANGE MONEY – CHARLY BLACK
3.UP IN DI SKY – I OCTANE
4.FAST – ALKALINE
5.GYALIS PRO – ALKALINE x SEAN PAUL
6.DUTTY MONEY – TOMMY LEE SPARTA
7.DI BLOCK – AIDONIA
8.INFRARED – VYBZ KARTEL x MASICKA
9.MEMORY – MAVADO
10.DWEET DEN – BEENIE MAN
11.IN LOVE POPCAAN
12.UNRULY KING – POPCAAN
13.GIRL YOU A CHAMPION – BUSY SIGNAL
14.PUM PUM KILLA – DANE RAY
15.HIGHEST LEVEL – VYBZ KARTEL
16.PRETTY GIRL TEAM – ALKALINE
17.GIVE THANKS – KRANIUM
18.CHECK DI BODY – MASICKA
19.RIDE ALL NIGHT – MAVADO
20.DIRT NAP – MAVADO
21.FRASS – BOB SHABANI
22.MY CHARGIE – POPCAAN x DRAKE
23.SO WHAT – VYBZ KARTEL
24.STRONGER – POPCAAN
25.SCARE DEM – ADDI BILLION
26.SIX PACK – SCATA BADA x STONEBWOY
27.10 OUTTA 10 – MASICKA
28.WINE TO THE TOP – VYBZ KARTEL x WIZKID
29.1GUH – POPCAAN
DJ Manni – Dancehall Mixup Vol.5
.
.
PROMOTED RELEASES