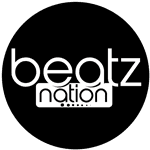 ---
In June 2019 we were partakers in the launch of a new project from the camp of Dj Lord which was targeted at music enthusiasts. He guided us-through the mixtape, into a unique blend of diverse tunes of R&B and hip hop; and also accorded electronic dance music, popularly referred to as EDM, an avenue to tease music lovers.
The first three episodes of this anomalous project has received positive feed back and it comes as no surprise that Dj Lord in line with his mantra, goes harder on the fourth episode of his highly recognized 'Music for the Gods' tape.
His versatility is evident on the fourth episode as it features a combo of genres; some of which include Dancehall, Reggaeton, Afrobeats, Pop and Grime.
Not only does this mixtape get you grooving, it takes you on a wondrous music journey.