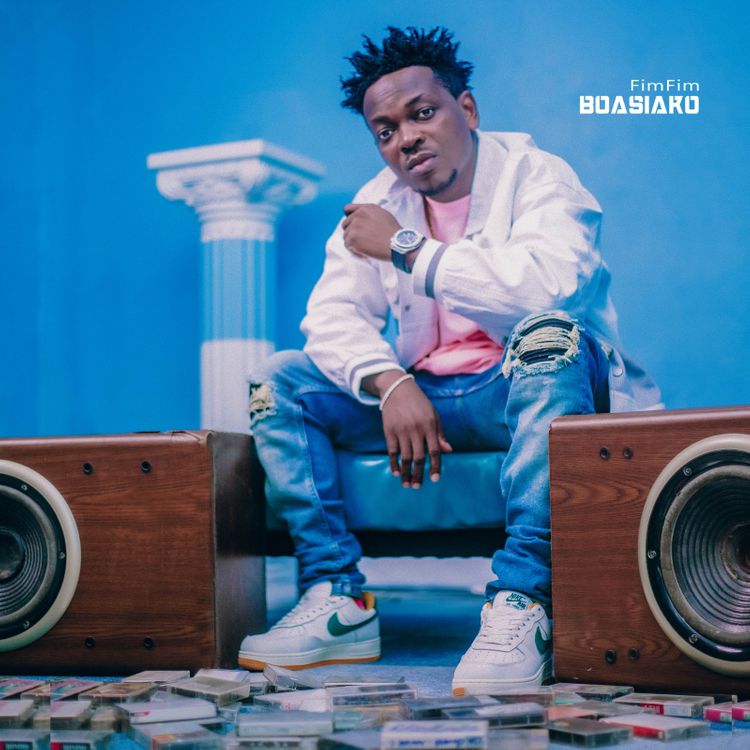 ---
In the ever-evolving landscape of Ghana's music scene, where genres come and go, one artist and producer stands as a steadfast beacon of dedication to the Hiplife genre. FimFim, recognized as one of Ghana's finest musical talents, recently released what many are hailing as one of the greatest Hiplife EPs of our generation. This project not only pays tribute to the genre's roots but also offers a glimpse into its promising future.
Stream/Download 'Boasiako EP by FimFim': https://album.link/i/1704426591
A Reverent Nod to Hiplife's Legends
FimFim's latest EP is a testament to his unwavering allegiance to Hiplife, a genre deeply embedded in the fabric of Ghanaian music culture. What sets this project apart is its profound reverence for the legends who have shaped and defined Hiplife over the years. Drawing heavy inspiration from the iconic 'Last Two' era, FimFim's music invokes a sense of nostalgia that transports avid Hiplife enthusiasts back to a time when the genre was taking its initial steps toward greatness.
Acknowledging the Titans
In a heartfelt gesture of appreciation, FimFim pays homage to a constellation of influential figures who have contributed immensely to the Hiplife genre. Among them are luminaries like Hammer (Da' Hammer), DJ Black, Morris Babyface, Zapp Mallet, Appietus, 2toff, Obrafour, Sugar Tone, Bola Ray, TH 4 Kwages, Triple M, T Blaze, VIP (VVIP), Abrewa Nana, Yogi Doggy, Deeba, Paa Dogo, Jay Q, Buk Bak, OM Studios, Dr. Duncan, Kwaw Kese, Kokoveli, Shilo, Dr. Poh, 4×4, Okomfour Kwadee, Batman (Samini), Reggie RockStone, Ex Doe, Sonni Balli, and countless others.
These luminaries have left an indelible mark on Hiplife, shaping its identity and propelling it onto the global stage. FimFim's acknowledgment of their contributions serves as a poignant reminder of the genre's rich history and the shoulders on which today's artists stand.
A Glimpse into the Future
While FimFim's EP is steeped in nostalgia, it is not merely a backward gaze. It's a forward-looking endeavor that instills hope for the future of Ghanaian Hiplife. By channeling the essence of the genre's golden era, he breathes new life into it, reminding us all that Hiplife is not just a relic of the past but a vibrant and evolving musical tradition.
As the EP resonates with audiences, it encourages a fresh generation of artists to explore their own interpretations of Hiplife. It's a call to action for the genre's torchbearers to honor their roots while forging ahead into uncharted musical territory.
Stream/Download 'Boasiako EP by FimFim': https://album.link/i/1704426591
LISTEN BELOW: