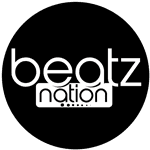 ---
BUY 'A.I. – Moving On' Available On Aftown.
Earlier this year, 2Ligit Records' artist A.I. released two singles off his upcoming EP titled "Headstrong". The two singles, "Paper" and "Burn Fat" were both produced by Kuvie.
Following these two, A.I. is dropping the 3rd single off his EP titled "Moving On". Produced by the maestro Willis Beatz, "Moving On" is an Afro pop record which stands out with an 808 bounce that is rather unusual and with horns blasting behind the chorus blended with the ingenuity of A.I.'s lyrics and style of delivery.
'Moving On' is set to be an anthem for anyone with the belief that they cannot be faltered by the challenges of everyday life. Enjoy the record!!!
.
.
A.I. – MOVING ON LYRICS
Aye
But of course
It is a mother**** pleasure
I got me the man willis Beatz
With that akonnekt
Still 2Li
We Still a hol' up the finger to bombo
It ain't nothing to cut em off and live
I know you heard about how the 2Li dey control
Quick to check a bi***
The boy handling biz
Womma mi nni m'agr)
Ne ano b3y3 a nono
CHORUS
Its just the focus
Thought you knew
Na di3n koraa na wei sii na wei sii
Since I been working
Ennim a bisa wo m)din b) nkoaa nti ny3 )n)a
Since I been living
Nea w) y3 yi ntomi nso w)n k)do naanyin
Nti s33 w) san y3n sen ara a
Forward we moving and moving on
So make I tell'em something they don't know
The niqqa got it all hustle and God willing
Cuz if we gon get it shi* gotta be pronto
I gotta stay true and hold it down till we all win
Squad doing the most
Remember sey mi nuh back down fi nothing
Memba seh money we loving
Nti w)baa ni s3n, hw3 gyama ni trim d2 nti no
Concert, nuh link up fi nothing
It took a lot I said it took a lot
And now the team winning cuz the niqqa cliqa hot
I lick a shot cos its another one
Akonnekt still 2li niqqa what you want let them know
CHORUS
Its just the focus
Thought you knew
Na di3n koraa na wei sii na wei sii
Since I been working
Ennim a bisa wo m)din b) nkoaa nti ny3 )n)a
Since I been living
Nea w) y3 yi ntomi nso w)n k)do naanyin
Nti s33 w) san y3n sen ara a
Forward we moving and moving on
Fu** I look like
Nana we out for the gwap like I don't even know you
You only hit me with the real and we can really get it
Ne gyina nky3n na oman we been chilling
F**king with the OG
Let's just put up this toast for the real ones
CHORUS
Its just the focus
Thought you knew
Na di3n koraa na wei sii na wei sii
Since I been working
Ennim a bisa wo m)din b) nkoaa nti ny3 )n)a
Since I been living
Nea w) y3 yi ntomi nso w)n k)do naanyin
Nti s33 w) san y3n sen ara a
Forward we moving and moving on
A.I. – Moving On (Prod. By Willis Beatz)