Are you a Music Producer? This is an opportunity to record a single with Shatta Wale
.
Social youth impact organization, Youngtrepreneurs, has organized a Music Production Workshop aimed at giving producers, beat-makers, audio engineers or talented musical persons the right tools and business knowledge they need to take their career to the next level.
The 4-day workshop which takes place from 15th – 18th July 2021 at BBnZ Live, will see each participant have the opportunity to combine theory and practical knowledge from high profile guests with focus on the business side of the industry. Guest instructors include Master Garzy, Kuvie, Mandy Aubry and Tope Salami, Esq.
Topics such as collaborating with other producers, developing musical ideas, artist vs producer relations, exposure vs value, creating an EPK, brand identity, intellectual property, copyright, trademarks and patent, understanding and reviewing contracts, managing your resources for sustainability and long term monetization and many others will be covered.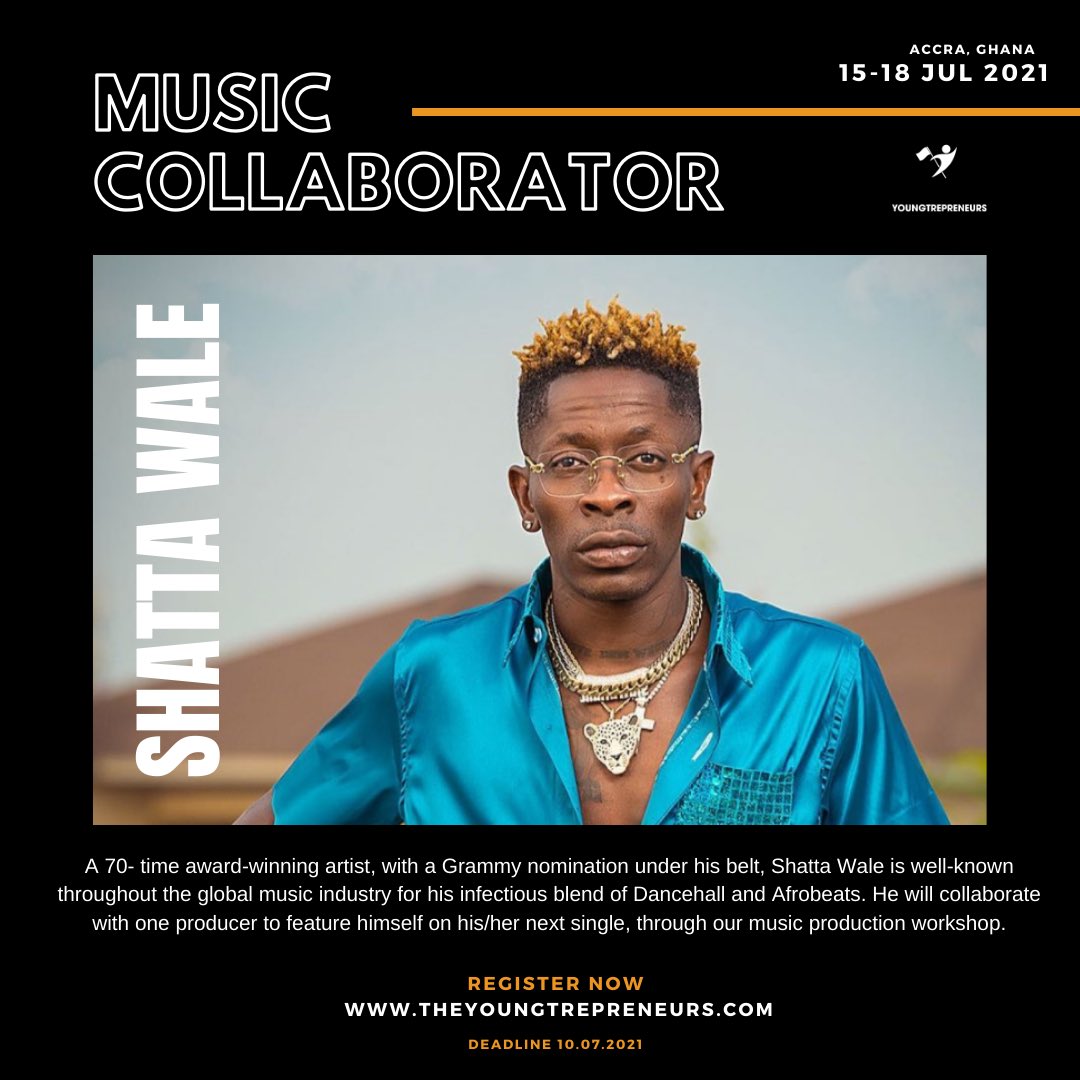 One lucky producer will get the chance to produce their next single with award winning musician Shatta Wale amongst other prizes
Read more about the workshop and register here: https://www.theyoungtrepreneurs.com/events-1/music-producer-workshop