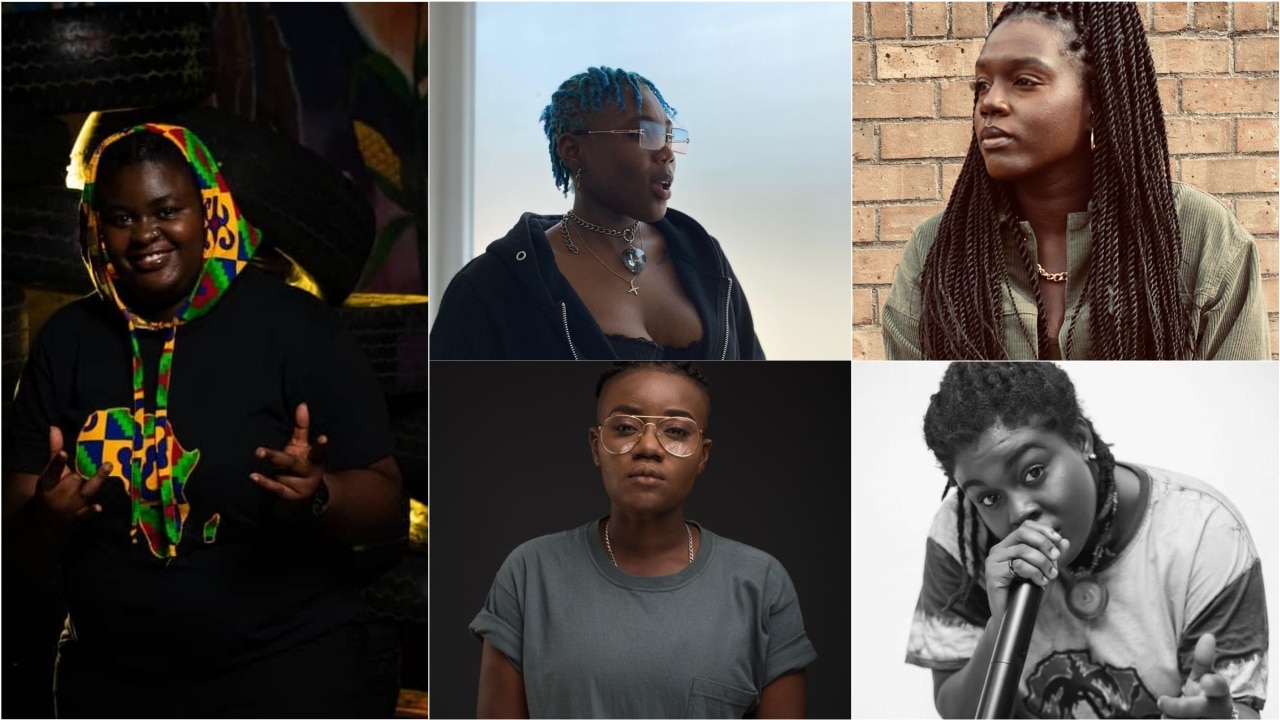 PurpleLovesBlue in collaboration with Lyrical Wars presents the 'Purple Wars All Women Cypher'.
The all women's cypher is our way of creating space for women in a male dominant hip hop scene and charting their own path as far as production and direction go. This is creatively produced and directed by PurpleLovesBlue, who is an artistic visionary when it comes to indie women in rap and music, together with Lyrical Wars, a well-respected platform in the battle rap and cypher game.
With DJMJ on the turntable and hosted by Dabi Diamond, the artistes featured on the cypher are Edna FG, Elsie Raad and Ms Fu. All beats are original and were produced by Ghanaian, British sound engineer, Anae Music.
WATCH THE CYPHER BELOW:
.