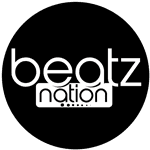 ---
BBnZ's Ko-Jo Cue is out with a brand new single he calls "Asoɔden"(which translates to 'stubbornness or being headstrong'). It is without doubt that Ko-Jo Cue has come a long way as a rapper , with one of his recent achievements was opening for Lauryn Hill as well as sharing the same stage as American rapper, Nas.
The hip hop tune is produced by Kris D.
Stream/Purchase the song here: https://song.link/i/1462358986
.